RCT RiskHub
RCT RiskHub is a comprehensive Loss Control platform, designed to help insurance companies improve their Loss Control operations and reduce risk in their business. Comprised of over 30 core modules and four additional Suites, RiskHub aims to automate Loss Control activities, maximize client coverage, and accelerate data analytics.

Automate Activities
Automate and optimize all of your Loss Control activities. Provide a unified platform for all Loss Control initiatives, leverage powerful tools to automate time-consuming workflow items, and enable next generation risk scoring for intelligent account targeting.

Maximize Coverage
Maximize the quality and quantity of your client engagements. Create and distribute Loss Control surveys at scale, enable new types of engagements to serve a broader range of client profiles, and ensure consistent, professional and personalized policyholder interactions.

Accelerate Analytics
Unify Loss Control, Underwriting, and company wide data. Implement data quality controls to ensure accuracy and usability, create consolidated risk data sets for analytics, deliver pre-configured reports, and deploy predictive risk management approaches.
30+ CORE LOSS CONTROL MODULES & FOUR VALUE ADD SUITES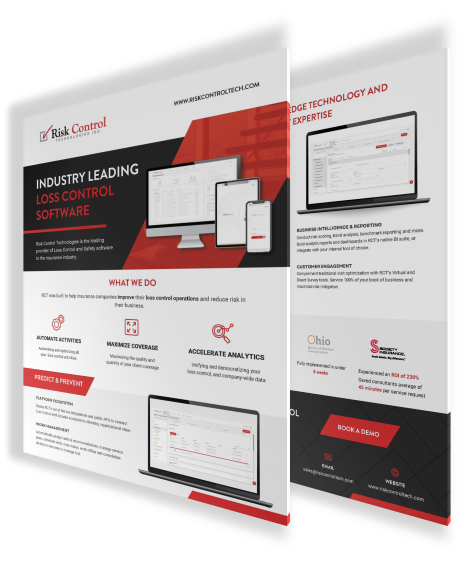 Loss Control Platform Overview: