Find Out Why RCT Leads the Market
RCT is the undisputed market leader, trusted by insurance organizations around the world.
Future Proof Your Investment
Regular platform upgrades and enhancements are provided at no additional cost, ensuring your system never becomes stale as the industry evolves.
Eliminate Risk
RCT's all inclusive pricing and thorough implementation methodology eliminate cost over runs and allow for the fastest implementation time in the industry.
High Flexibility
IT resources are not needed for standalone implementations or ongoing changes, giving you the freedom to operate effectively.
Customer Experience & Success
All RCT customers receive a dedicated Customer Success Manager to provide superior customer experience and service.
Industry Expertise & Best Practices
RCT's diverse client base provides a wide range of best practices and industry expertise for all types of insurance organizations.
Enterprise Wide Benefits
RCT's suite of products are built with your broader organization in mind, providing benefits to a wide range of departments and teams. 
What Clients are Saying
"RCT earned our business by showing that they could not only develop a system, but that they could develop that relationship to be a long-term partner with us"
- Mondale Smith, AVP of Strategic Operations, Berkley Agribusiness Risk Specialists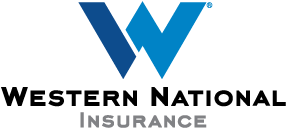 Mitch Sharpe - Western National Insurance
With RCT Since 2014

"When looking at potential solutions for us, choosing RCT was an easy call"

Christy Tharp - EMC Insurance Companies
With RCT Since 2015

"They've done an amazing job, and the partnership is really important for us"